Melbourne Streetwear
Melbourne Streetwear
Streetwear is constantly evolving. In fact, change is the essence of streetwear. It is this quality that separates this type of fashion from conventional clothing styles. Streetwear feeds from the energy of youth and it reflects the latest trends in art, music, sport and pop culture.
In recent years, streetwear has also borrowed heavily from history, hence the retro fashion that kids today are going crazy about. Because streetwear gets inspiration from different sources, it is understandably difficult to define.
Many fashion retailers have tried to capture the spirit of streetwear but failed. The most common reason is that they were not able to adapt quick enough to the rapidly changing street style.
The Melbourne Street Scene



Born and raised in the center of Melbourne's streetwear scene, our shop has been witness to the different changes and new trends that street style has gone through.

We know that streetwear is hard to define and categorize so from the start we let the style and the energy define us and not the other way around. We are aware that street fashion is like a living and breathing animal that is hard to capture and tame.

The Melbourne street scene is alive and kicking. We seek to redefine it, not by trying to set our own rules, but by being open to different sources of inspiration and by not limiting ourselves to established norms.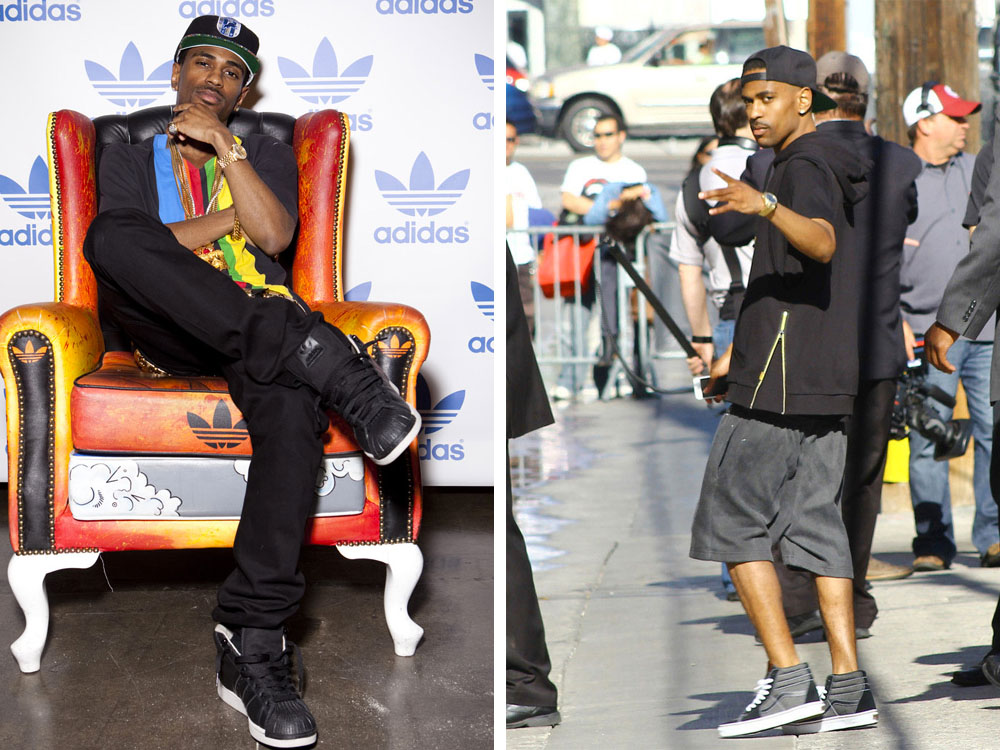 Clothes that are Stylish and Comfortable



We are in close contact with some of the most innovative designers both in the local and international scene so that we can always provide the most updated and on trend clothes, shoes, and accessories to our loyal customers. 

Our aim is to present a range of casual wear that is not only stylish but comfortable as well. Of course, we are aware that people come to us because they want to have a unique look. Most of our customers use fashion to express themselves, much like music and art.

This is why we offer clothes that are unique. We have items that you will not find in regular department stores and mainstream outlets.



Hard-to-Find Pieces



Asides from our standard items, we also offer rare pieces that are sought after by collectors. We have limited edition tees, baseball caps, and shoes that will surely hold a special place in your prized collections.

If there is a piece you have been searching for quite some time now, go ahead and ask us about it. If we currently do not have it on hand, we will help you find it. We know how important it is for our customers to create their own individual style.

Often, the best way to set yourself apart from the rest of the pack is with clothes and kicks that are hard-to-find. And when it comes to price, you will discover that we offer some of the most affordable items in all of Melbourne.



Influenced by Music, Art, and Pop Culture
As you can see from our lineup, our style is heavily influenced by music and pop culture, particularly hip-hop and dance music. We also draw inspiration from sports and from some of the best athletes of the past and present who have left their mark on some of the most coveted shoes and clothes.

We also take our cues from history. We are particularly fond of the 80s and the 90s, the decades that gave birth to street style that we appreciate so much today.

So if you are looking for vintage t-shirts, hoodies, sneakers, and accessories, we are the place to go to. We always keep our shelves well-stocked with goodies from eras gone by.



From Popular Brands to Indie Players



From established and popular names in the fashion industry such as adidas, Nike and Puma, to independent brands like Emperor Apparel, Gianni Kavanagh, DGK and King Apparel, our shop features a well-curated collection that will excite and delight even the most jaded streetwear enthusiast.

From graphic tees to full street ensembles, we have everything you need to keep your closet updated with the latest in street style. Our collection is always changing so be sure to check on us often so you are always up-to-date as far as street fashion is concerned.

Better yet, follow us on social media or sign up to get our free newsletter so you can avoid suffering from a bad case of FOMO.

FB // West Brothers
Instagram // West Brothers



The Most Sought After Kicks
True street fashion will not be complete without a good pair of sneakers. Through the years, sneakers have evolved from being playground essentials to fashion items that people can't do without.

Now, you can see rock stars, rappers, and pop sensations wearing sneakers as they play and sing on stage. A real street style aficionado will tell you that sneakers can make or break your look.

This is why it is important that you get the right kind of sneakers, a pair that will express who you really are. Some will even argue that good sneakers is all you need to have street cred.

Die-hard sneaker-heads will be happy to know that we have a great selection of kicks, even rare ones that you won't be able to find in other stores.

If you are someone who is trying to complete your collection, let us be your first stop when you go searching for that hard-to-find pair.



Accessories to Complete Your Look
If you feel like you current style is a little stale then you can spice it up with accessories that can transform your look from dull to cool. We have a wide selection of accessories from caps, belts, watches, socks, bags and more to complete your look.

We believe that the devil is in the details and the right accessories can jazz up even the most boring look. Accessories also provide an avenue for people to express their individual style, preference, and taste.

Indeed, accessories matter. That's why we always make sure that we have all the accessories you need.

We are committed to provide nothing but the best streetwear in Melbourne. And as the street fashion scene evolves further, we vow to keep up with the trend to offer you cutting edge pieces so you will always be in style.